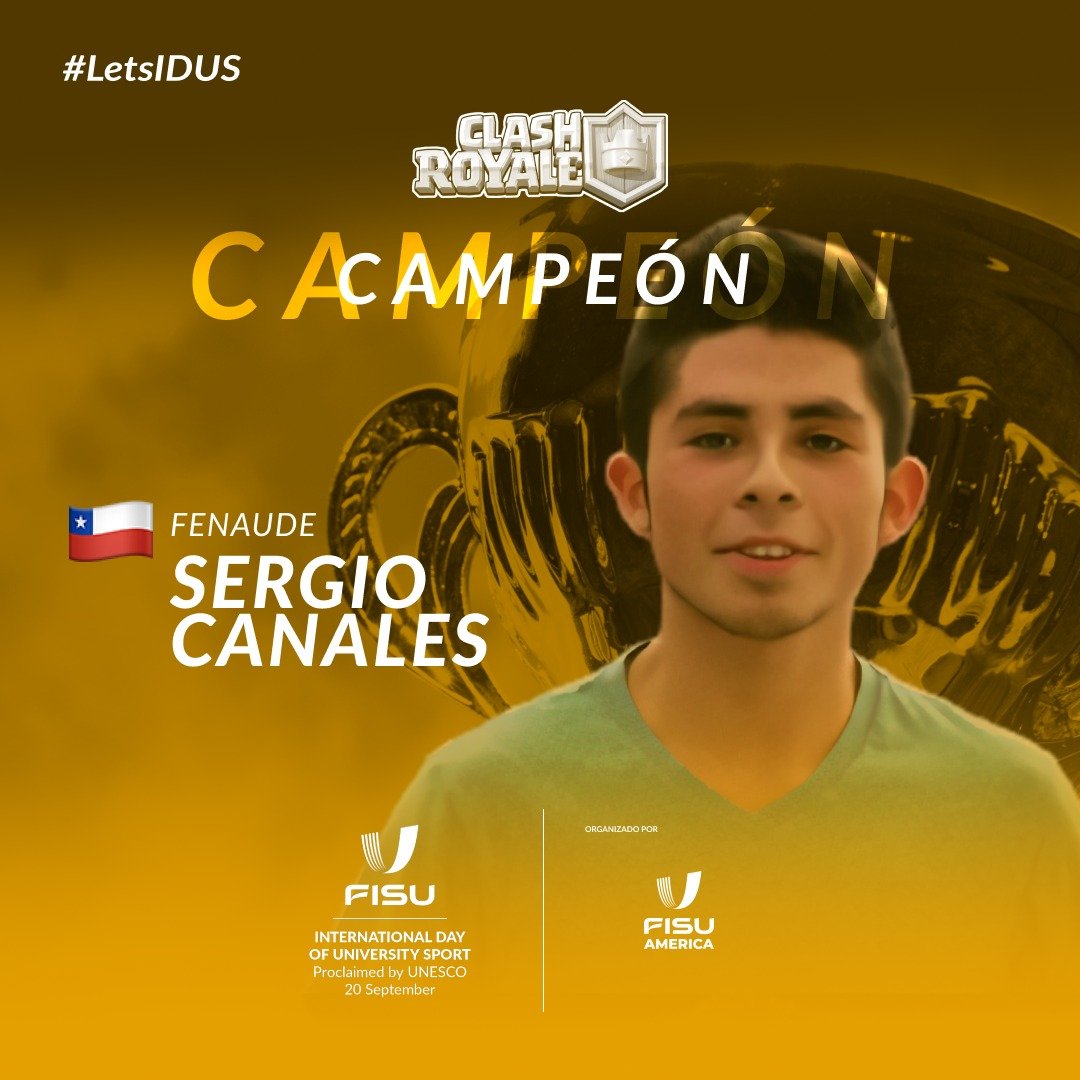 Today the semifinals and the final of Clash Royale competition organized by FISU AMERICA were played. This tournament like other activities between the September 14th and the 10th of October are part of the celebration of International Day of University Sport, where the idea is to connect and keep active the students and federations of our continent in the middle of this pandemic scenario.
October 3rd is the day indicated for the definition of the Clash Royale competition, where in the first match of the day, Leonel Obandu from Honduras faced Juan Daniel from Perú. The Hondurean was who got the ticker to the most important match of the day.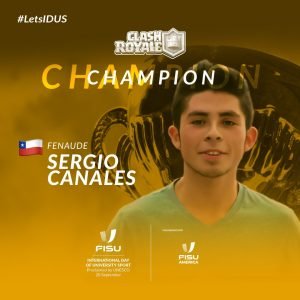 On the other side, also available to been followed through the Twitch Channel of FISU AMERICA, Sergio Canales from Chile, had to face Bryan Gamarra from Brazil, and the Chilean was the one who pass to the next stage.
In the final, Honduras versus Chile, Leonel against Sergio, all these day of competition ended witht the most important game. The Chilean could beat the Hondurean and won the tournament, giving points to his federation, and getting the price of Best Player of Clash Royale in the continent.
The action for the IDUS celebration continues next week, with the Free Fire competition. For more content follow us in our social networks or the official website of the event.