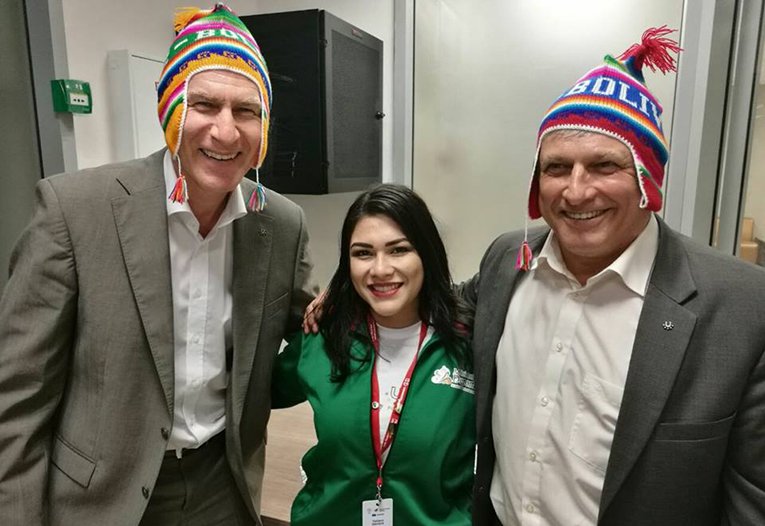 With two students / athletes, and contributing to gender equality at international level with a man and a woman, the flag of that country will be hoisted at the opening ceremony of the games for the first time in Bolivian history and the 29 FISU Universiades.
This was confirmed by Max Fernando Mendoza Parra, president of the Bolivian University Confederation, who highlighted the efforts to achieve a delegation in one of the most important sport events in the world.
According to him, one of the Bolivian competitors will be Fernando Nava, a swimmer of Oruro Technical University, who was selected for the Odesur Games in 2018, and is training in China. From there he will move to make his presentation in Taipei.
Meanwhile, the second representative will be Claudia Cornejo, who will compete in 1000 and 1500 meters. She is a sprinter and long-distance, recognized athlete of the Major University of San Andres, who already has participated in University Games of Bolivia, being champion two consecutive times.
Bolivia was also at FISU Volunteer Leaders Academy, which was held in Kazan, Russia, a few weeks ago. To that encounter traveled, also for the first time in the history, Tatiana Mena, student of Unidad Educativa America, completed a wonderful experience with a Scolarship.