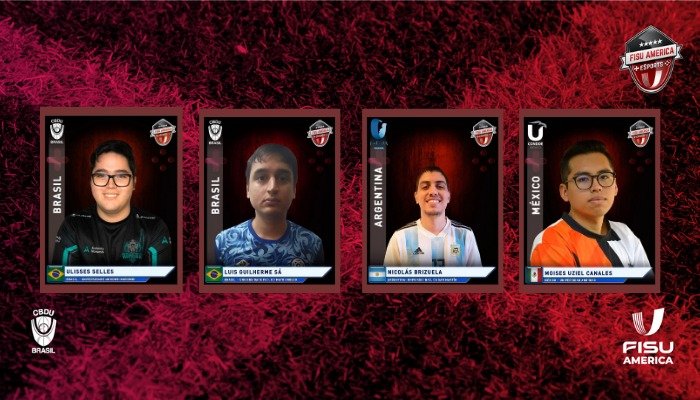 The tournament is coming to its end, and the quarter-finals played yesterday, let us know the best 4 player of the FISU AMERICA eSports – FIFA20
After they tied on 2 goals, Ulisses Selles(BRA9 and Facundo Carnago(ARG), the Brazilian beat by 4-1 in the second game, getting his ticket to the Top4 of the championship.
After these games, was the turn of another Brazilian, in this case, Luis Guilherme, who beat clearly to Diego Guerra, Uruguay, 4-0 and 4-1, moving to the next roound of the FISU AMERICA eSports – FIFA20.
The penultimate qualified to the semifinals is Nicolás Brizuela from Argentina, who eliminated Bastian Ibaceta by 6-3 and 3-2, going to the next stage.
Closing the quarter-finals the Mexican, Moises Uziel, became one of the best 4 players of the continent, beating Sebastián Benavides, from Costa Rica, by 2-0 and 4-0. 
Today, May 16th, bothe Brazilian player will face each other and in the other Semi-Final, Nicolás and Sebastián will fight for their place in the final of the championship. All the game can be followed through the YouTube channel of FISU AMERICA from 10pm (GMT -3).