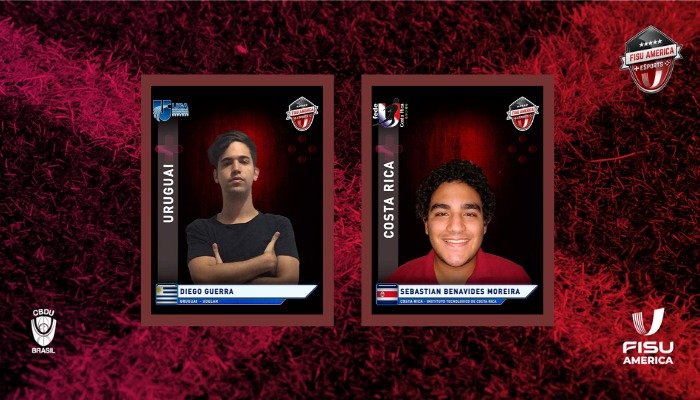 The group stage of the tournament has been completed with the group H, and we know now the last 2 qualified to the next stage that start today, facing the best players of the championship.
The day started with the victory of Diego over Sebastian by 4-2 and Moises over Juan by 2-1. They continue with the Diego winning over Juan by a huge 8-0 and Moises beat Alexis 1-0.
The third round of matches of the group were played by the Costa Rican player, who beat the Venezuelan by 7-1, and the Uruguayan keep winning 7-2 to the Salvadoran. Sebastian got his second win against Moises by an amazing 5-3 and Alexis met the victory agains Juan by 3-1.
Closing the group H and the clasificatory phase, Sebastian beat Alexis with a clear 3-0 and Moises was defeated 9-1 by Diego.
Diego, from Uruguay and student of the UDELAR, got the first place of the group and his ticket to the round of 16. 
In the second position, Sebastian Benavides Moreira, put his name in the top 16 of the championship and today will play to keep going up in the table of player in America.
Tonight, through the Official Youtube FISU AMERICA Channel, you can follow all the action in the round of 16, and we will be able to know the top 8 player of America.
Sebastian Moreira (CRC) x Diego Guerra (URU) – 2 x 4
Moises Zeballos (PAN) x Juan Cardenas (VEN) – 2 x 1
Diego Guerra (URU) x Juan Cardenas (VEN) – 8 x0
Alexis Guerrero (SV) x Moises Zeballos (PAN) – 0 X 1
Sebastian Moreira (CRC) x Juan Cardenas (VEN) – 7 x 1
Diego Guerra (URU) x Alexis Guerrero (SV) – 7 x 2
Sebastian Moreira (CRC) x Moises Zeballos (PAN) – 5 x 3
Juan Cardenas (VEN) x Alexis Guerrero (SV) – 1 X 3
Sebastian Moreira (CRC) x Alexis Guerrero (SV) – 3 x 0
Moises Zeballos (PAN) x Diego Guerra (URU) – 0 x 9