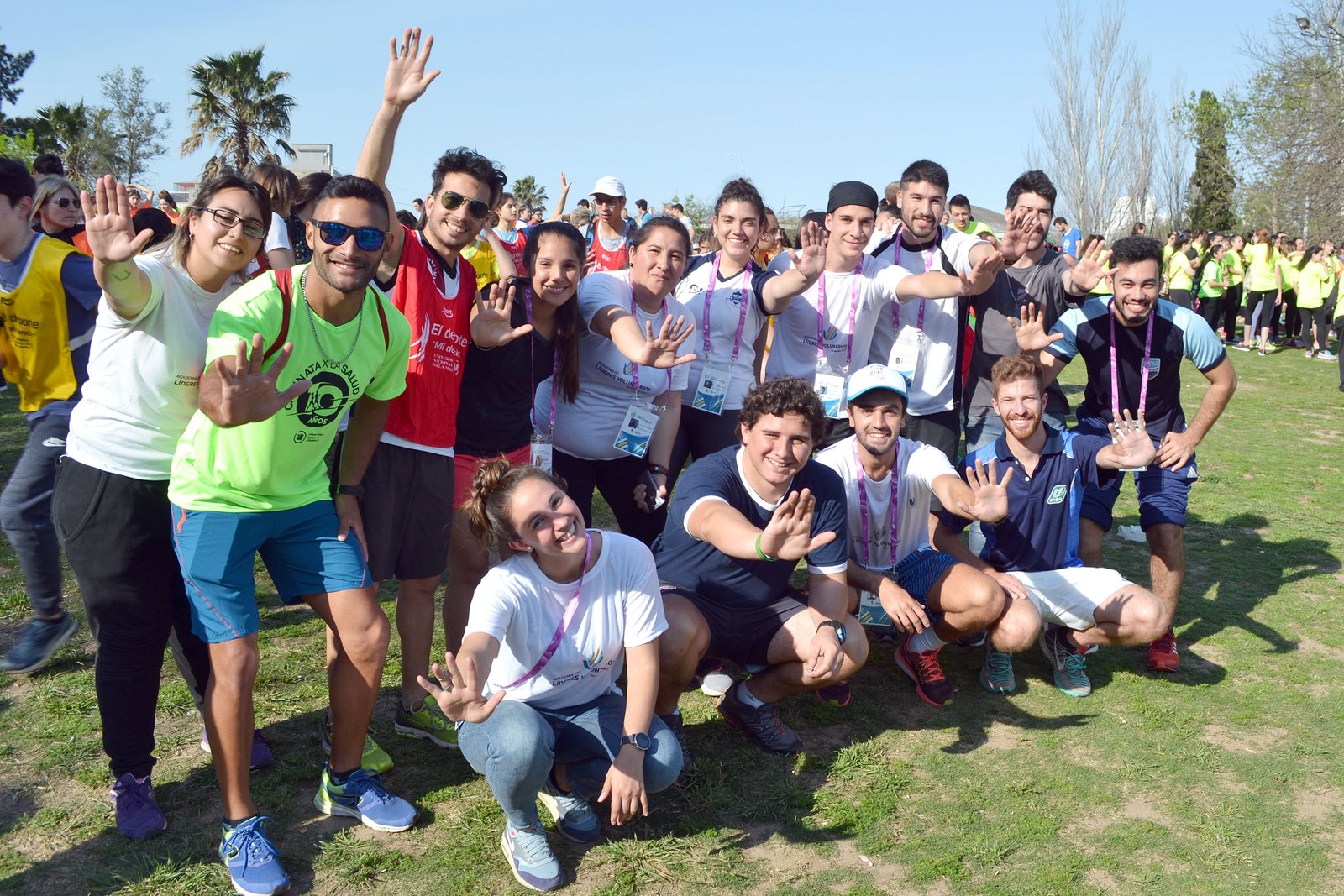 The Argentine University Sports Federation (FeDUA) held its first Volunteer Leaders Academy from May 2 to 5, as a project motorized by the representatives at FISU Volunteer Leaders Academy, Tatiana Alonso and Agustín Vampa, who travelled in May to Kazan, Russia.
The host city was Villa María, Cordoba, in the Central region, chosen in 2016 as the American capital of university sports. The city received representatives of 15 universities from different parts of the country, who stayed in the residences of Villa María National University (UNVM). One of them will be awarded a scholarship to travel to the next annual meeting of FISU volunteer academy in Kazan.
The official opening was headed by FeDUA President, Emiliano Ojea, UNVM Principal, Luis Negretti, and Welfare Secretary, Daniela Dubois. In addition, the proposal was also joined by the mayor, Martin Gill, who was also rector of the UNVM and accompanied on a city tour.
Among other exhibitions, young Joaquín Mones from Uruguay commented his experience at the FISU Volunteer Leaders Academy and members of the Association of Participants of the Olympic Academy advanced details on the selection of volunteers for Buenos Aires Youth Olympic Games 2018.
As a closing activity, the participants of the academy joined the Walk for Health, which had more than a thousand people from Villa Maria university community, in a proposal that promoted a healthy life, but also had a solidary purpose, since the cost of registration was translated into liters of milk to donate to charities.