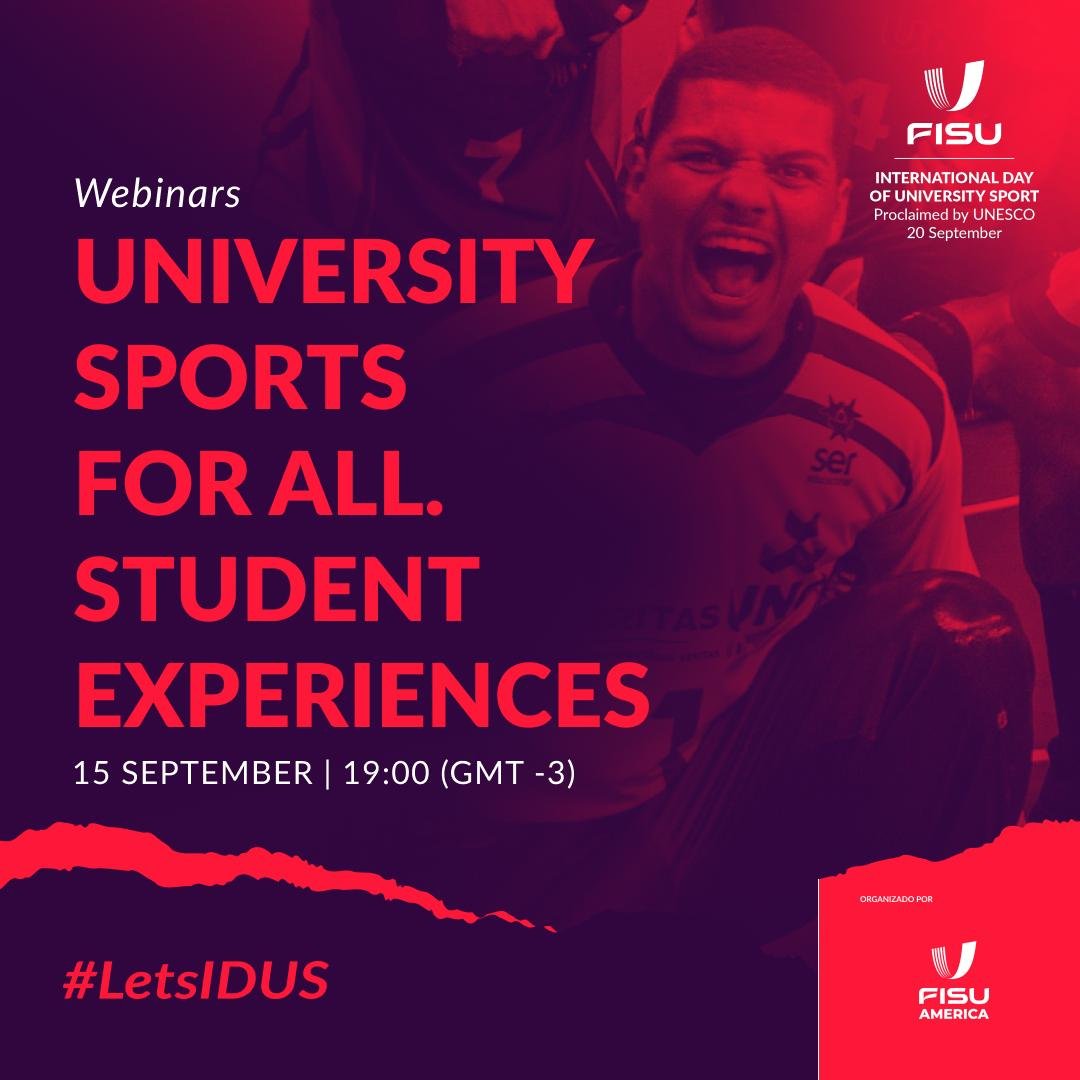 From September 14th to the 18th through the FISU AMERICA YouTube channel, different webinars about university sport movement were shared with the community. The initiative is part of different activities suggested to commemorate the International Day of University Sport.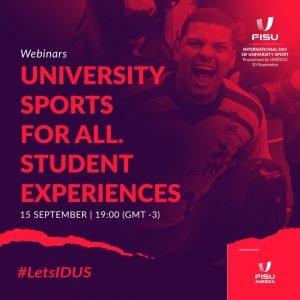 The first webinar was about 'Planning and Training in Football' and the speakers were: Alejandro Heguy (URU), Jorge Luis Guajardo (MEX) and Mauricio Salgado (CHI9. The meet was moderated by Jorge Gerardo Solis Alanis (MEX) and they talked about topics like: how to make a football team, the planning used for this modality and, also the strength, speed and technical-tactical. The release of the webinars last 2h30min and reunite 98 simultaneous spectators.
On the second streaming day the topic was 'University sport for all. The students experiences'. the webinar made for all the university athletes of the continent was the one that most speakers met and promoted the exchange of experiences. The orators were Berta Nativi (HON), Luz Pizzani (ARG), Erwin Martínez (VEN), Timothy Derry (TRI), Sebastián Pineda (CHI), Valeria Rojas (MEX) and Aldair Escobar (PER). Teresa Vásquez Rojas (CHI), Guillermo Centurion (PAR) and Taahir Bulbulia (BAR) were the mediators.
Following the schedule, the third day met to Adelia Faizulina (RUS) – FISU Marketing & Brand Manager and Paulo Salvador Martorelli Junior (BRA) – CBDU Digital Marketer to talk about 'Marketing and Branding'. The webinar lasted approximately 2 hours and had an amazing interaction with the public.
On the fourth day of webinars, the topic was 'Gender approach in university sport' composed only by women. Teresa Vásquez Rojas (CHI), Karen Morrison (EEUU), Marisol Pedraza Luévano (MEX), Victoria Primante (ARG), Rosaura Mendez (CRC), Thays Prado (BRA) and Leilén Pérez Diez (ARG) speaked about gender equality and they offer some ideas for that in university sport.
The last webinar was about 'Healthy Campus in the continent'. This program proposed by the FISU counted with the participation of two members from the Federation: Fernando Parente – Program Director of FISU and Luciano Cabral – President of CBDU and Vice-president of FISU.
The schedule for the International Day of University Sport commemoration continues until the 10th of October. You can see all the activities in the official website of the event HERE.