The first FISU University World Cup – Football ended, where in the female branch, University of Ottawa, as in the male branch, Universidad de la República, the world champions 2019 belong to our continent.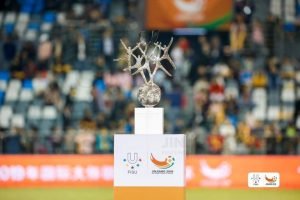 The 'Gee Gees' from the University of Ottawa, reach the final after a really hard game for the semi-finals against the Col. Asian Scholars, where they got the victory in the penalty shootout. In the game for the trophy, the University of Ottawa faced a tremendous team, the Universidad Paulista, what made an amazing tournament, but they couldn't beat to the canadian girls, which scoring in the first minutes of the game, got the win.
In a final with two americans teams, playing a great tournament both of them, shows the level of the university football in America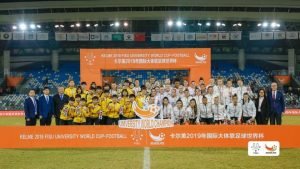 In the boys final, the Universidad de la República, Uruguay, got the title as the best team in the world, after fighting against the australians from the University of Wallongong, where in the first 90 minutes they tied 1-1 and in the extra time scored the goal for the championship. The 'charrúas' faced the Universidad de Málaga in quarter-finals and the Myongji University in semi-finals, ending up the tournament with a record of 5 wins and 1 tie, showing the great championship that they made.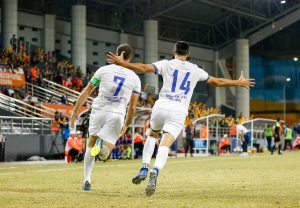 In addition to the two world champions teams, also were part of the FISU University World Cup – Football, the UNIP(BRA), who in the male branch, reached the quarter final, ending between the best 8 teams in the world. In the female branch, the UNIP was part of the final game for the cup, positioning as the second best team. For Mexico, the Universidad Autónoma del Estado de México, gained its place in the top-4 of the tournament.
The first experience in a FISU University World Cup – Football, for american teams was a success.