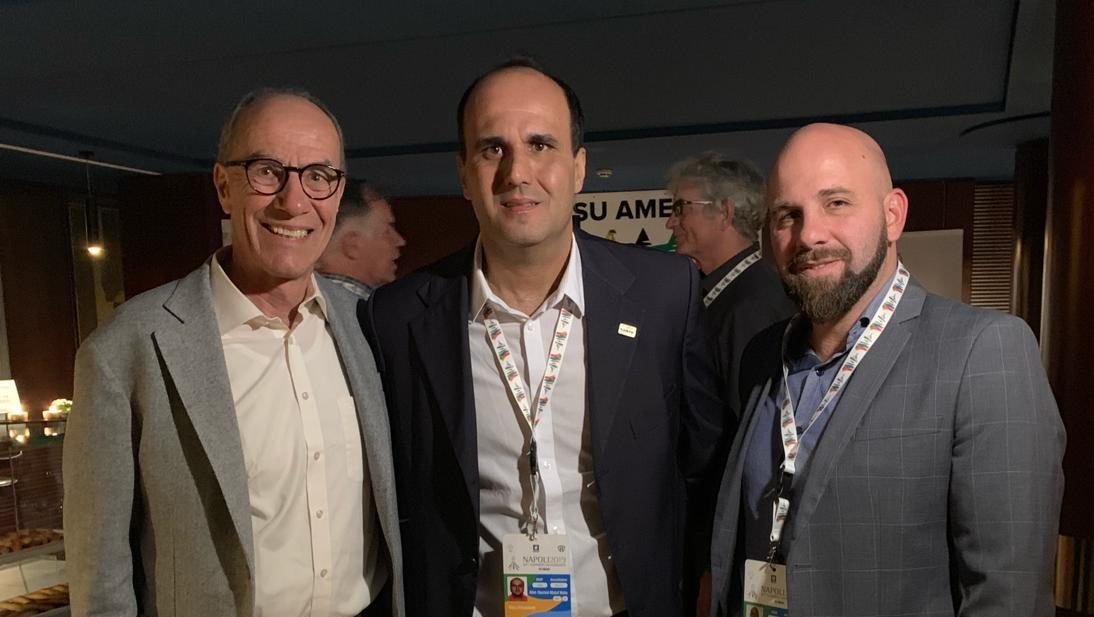 The Heads of Delegation Meeting, for the Summer Universiade Napoli 2019, is being don, with more than 150 Delegation's chiefs. From our continent are present the Heads of Delegation and leaders of Argentina, Brazil, Canada, USA and Mexico.
Within the Meeting of the Head of Delegations for Naples 2019, FISU AMERICA and USA Team organized a reception where our president Alim Maluf Net said:

"Dear friends, welcome to Naples on behalf of the fisu Americas Executive Committee. I would like to thank the efforts of fisu, CUSI and the organizing committee for Napoli 2019 Universiades! In the last years FISU AMERICA has been growing and developing university sport in our continent with the last year we realize our FISU AMERICA Games uniting all the regions of the continent , the  FISU AMERICA championships, forums and strategic dialogues. Everything is possible with a team work of all the countries which are part of our continental federation. Thanks to the United States Federation for the partnership in this ceremony.

Enjoy this moment and good Luck to all in the Universiade Napoli 2019!"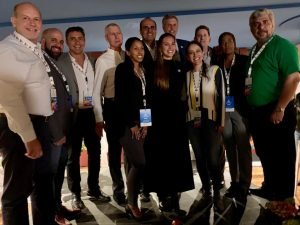 Also the president of FISU, Oleg Matytsin, was present at the ceremony.