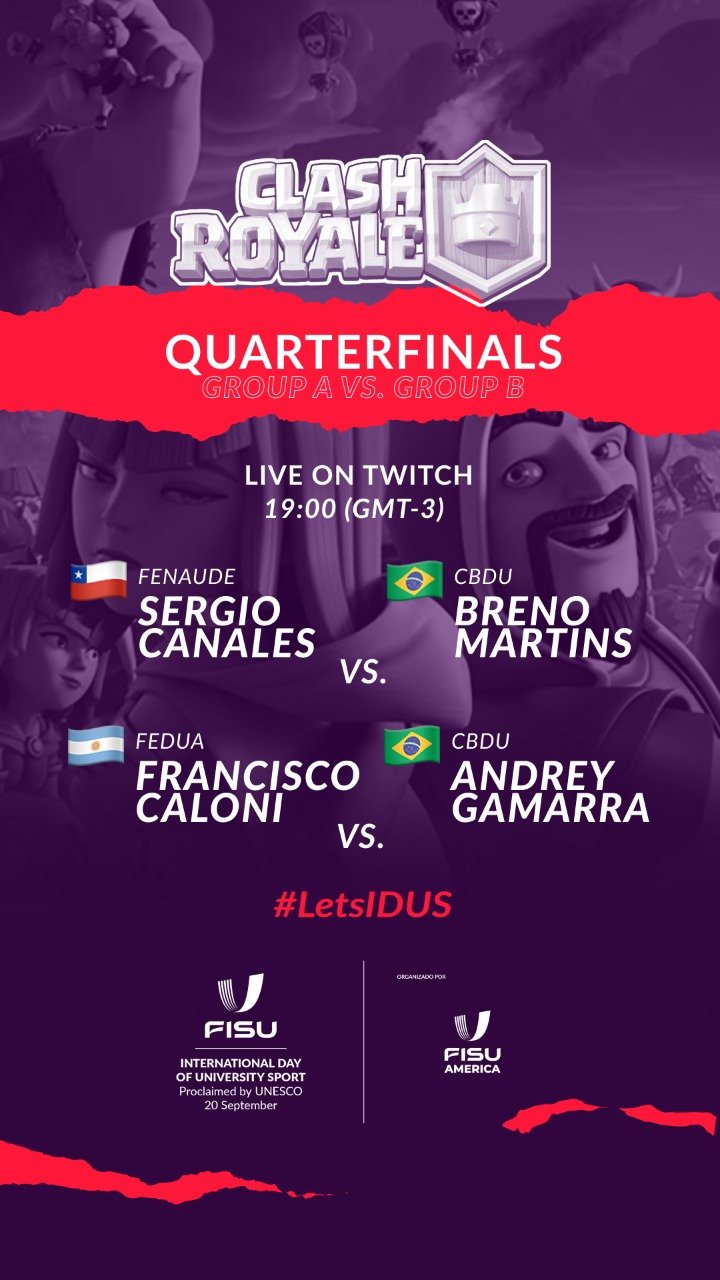 After five days of competition, only four players still on the race for the title of the best Clash Royale player in university sport in America. Within the celebration of the International Day of University Sport, this week is time for the Clash Royale competition, where students from all the continent have been playing to find out who is the best one in this game.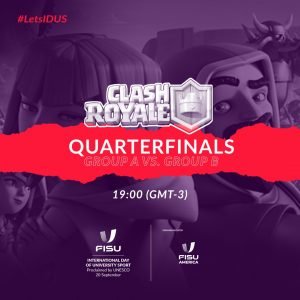 Today, Friday 2nd, was time for the Quarter-Final matches, where Sergio Canales, from Chile faced Breno Martins, from Brazil, and the Argentinian Francisco Caloni faced the Brazilean Andrey Gamarra. These matches crossed the best two player of groups A and B.
For groups C and D, the matches have only two nationalities, Hondurean players facing Peruan ones. Bryan Velasquez against Juan Daniel and Leonel Obando against Alejandro Edbel.
Like all the FISU AMERICA competition during the IDUS celebration, these tournament can be followed through the official Twitch channel of FISU AMERICA.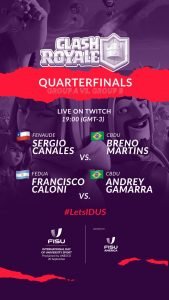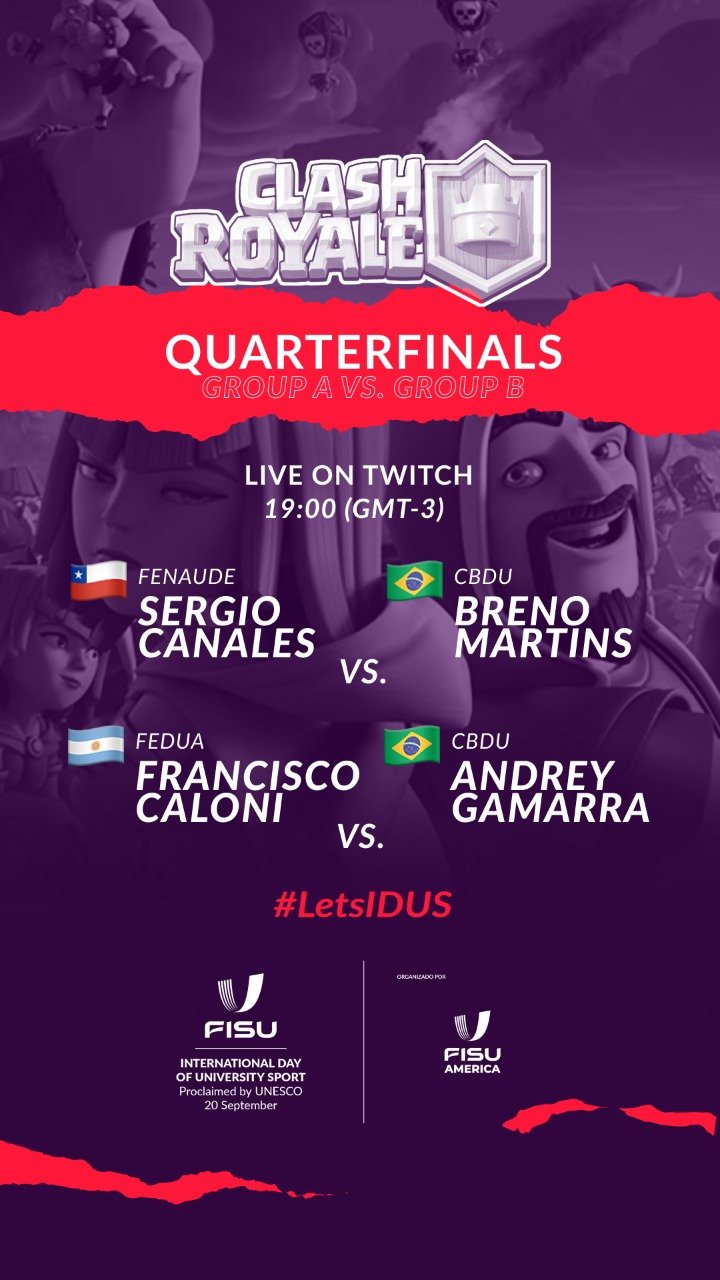 After the action today, the 4 player who are still alive in the competition are: Sergio Canales (CHI), Andrey Gamarra (BRA), Leonel Obandu (HON) and Juan Daniel (PER)
That is how the semifinals matches are:
Sergio Canales (CHI) x Andrey Gamarra (BRA)
Leonel Obandu (HON) x Juan Daniel (PER)
After this, the players will play the final of this amazing competition, don't miss it and follow all the action on Twitch. Follow us in our social networks for more content or in the event official website.