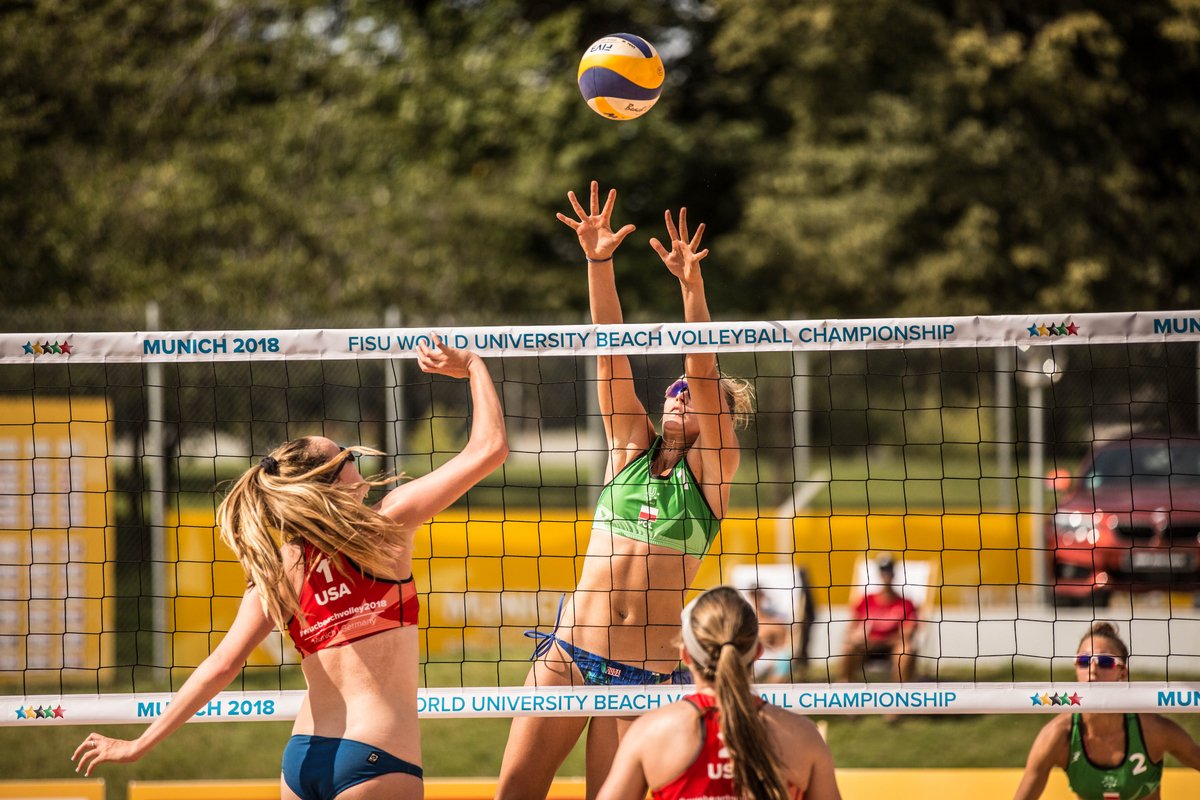 The 9th edition of the FISU World University Beach Volleyball Championship is headed to the iconic Munich Olympic Park for five days of sun, sand and world class sport, starting Monday.
The world's best collegiate Beach Volleyball players are coming together in Munich from 9-13 July 2018, for the FISU World University Beach Volleyball Championship. 32 women's and men's teams from 29 different countries will compete at the Olympic Park, home to the 1972 Olympic Games.
A total of 128 stars-in-the-making will compete over five days to establish world supremacy in university Beach Volleyball and perhaps set the tone for international competition in the years to come. The four American teams in action will once again be counted among the favorites for the title, having won the women's event during the last edition of the Championships in Pärnu, Estonia in 2016. The pairs are conformed by Emily Sonny/Torrey Van Widden; Claire Coppola/Kristen Nuss; Jonathan Justice/Adam Wienckowski; and Colton Cowell/Brett Rosenmeier.
Canada is also favorite after the resulta obtained in the beggining. Their teams are integrated by Megan Mcnamara/Nicole Mcnamara y Gabriel Burlacu/Jake Raymond MacNeil.
Besides, Argentina and Chile has their representatives. Cecilia Peralta/María Eugenia Tuliz and Catriel Sebastián Nicolini/Ian Pablo Bocalón are light-blue-and-white players, meanwhile Manuela Carreño/Valentina Rodríguez and Pablo Pietro/Ignacio Zavala defends the Red colors.
Source: FISU.