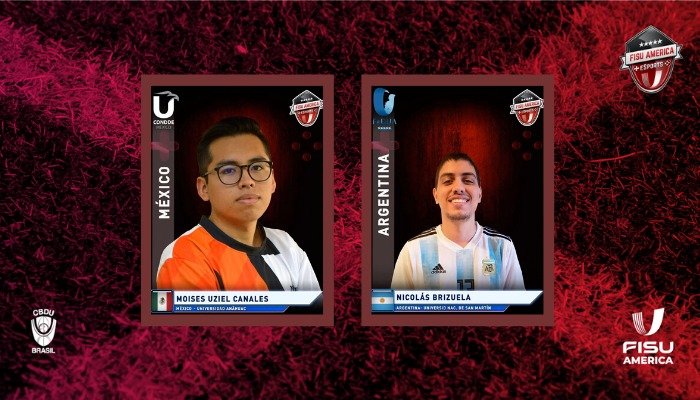 The fifth day of the FISU AMERICA eSports – FIFA20, was the longest day of competition until now, with 10 matches for the group E.
Because of the inscription success of countries and players, the tournament count with 36 atlhetes from 15 nations, they are divided in 4 groups of 4 players and 4 groups of 5. So, yesterday, the biggest groups started with more games, playing all against each other.
In the first round, Brizuela face Facci, winning the game by 2-0, and the Peruan was beaten by the Mexican by 5-1.
For their second games, Vagas won against Facci 3 goals to 1 and in his debut, the Panamanian got the victory against Sauñe Huapaya by 4-2.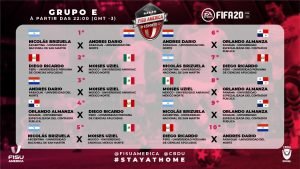 The third round had an excited tied between the qualified, Brizuela and Vargas, with an amazing 3-3, in his games, Almanza won by default against Facci.
The penultimate pair of games was between Brizuela and Huapaya with a clear 6-2 for the Argentinian, and Vargas got a 6-1 victory against Almanza.
Closing the group, Argentina beat Panama by 7-0 and Huapaya won by default against Facci.
With the amazing game of Vargas, student of the Universidad Anáhuac México Norte, getting 13 points and 11 goals of average, he got the first place in the group E, moving to the round of 16.
Brizuela, belonging to FeDUA Argentina, and student of the Universidad Nacional San Martín, achieve the same 13 points, but with 10 goals average, going to the round of 16 in the second position.
Today we continue with the action of the Group F through the YouTube FISU AMERICA official channel, from 10pm (GMT -3).