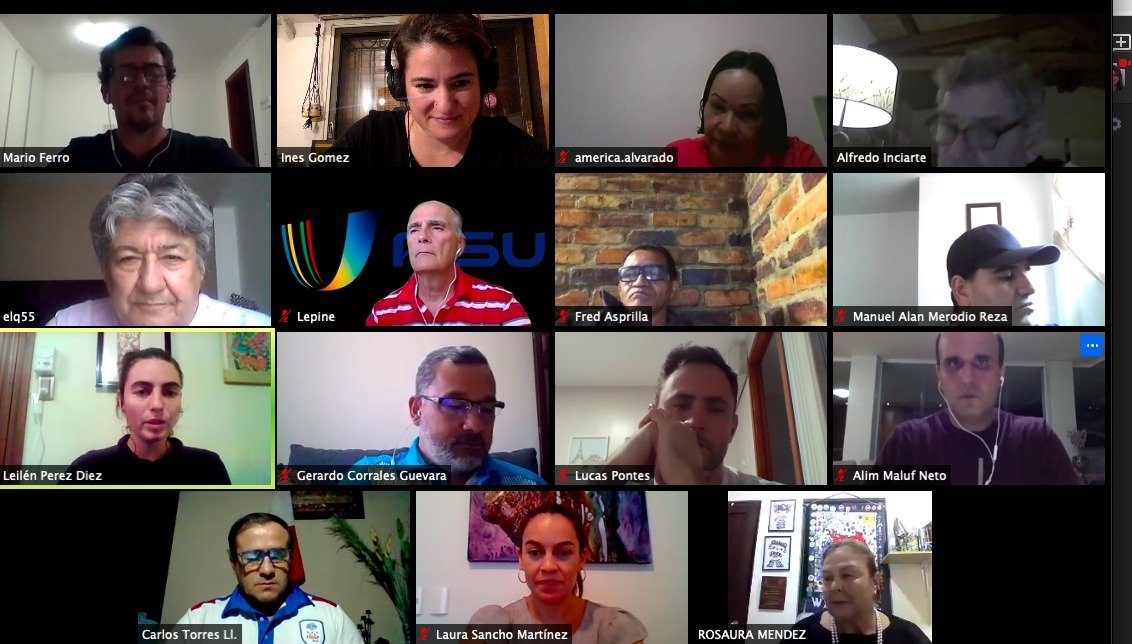 On May 23rd the members of the Executive Committee of FISU AMERICA and the organizers committees of the next American events, met in a videoconference thinking in the future of the federation, and they discuss many topics as the 2021 agenda, the reports of the different commissions and new projects.
The meeting was the platform to share the reports of the presidency, the general secretary, treasury and equity and gender commissions.
From the Commission of Sports and Events, a handbook for the candidates were proposed for the competitions of FISU AMERICA, also they exposed the new regulation and the 2021 calendar.
The Legal Commission updated the statutes and the creation of new intern regulations for the continental federation.
The visual communication, the FISU AMERICA eSports and a future webinar were the main aspects developed for the Communication and Marketing Commission.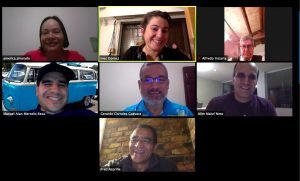 The key points were the IDUS and the FISU AMERICA FORUM COSTA RICA 2020 exposed by the Education Committee which also present the report of the work done.
One of the thematic axes of the meeting were the events in the near future of the FISU AMERICA and that is why the organizer committees of the FA 3×3 Lima 2020, delayed to the 2021, FA Football Merida 2021 and the FA Games Merida 2022 were part of this conference, sharing information, and exchanging knowledge to improve the development of the events, and use these competitions as promoter of the university sports in the region.