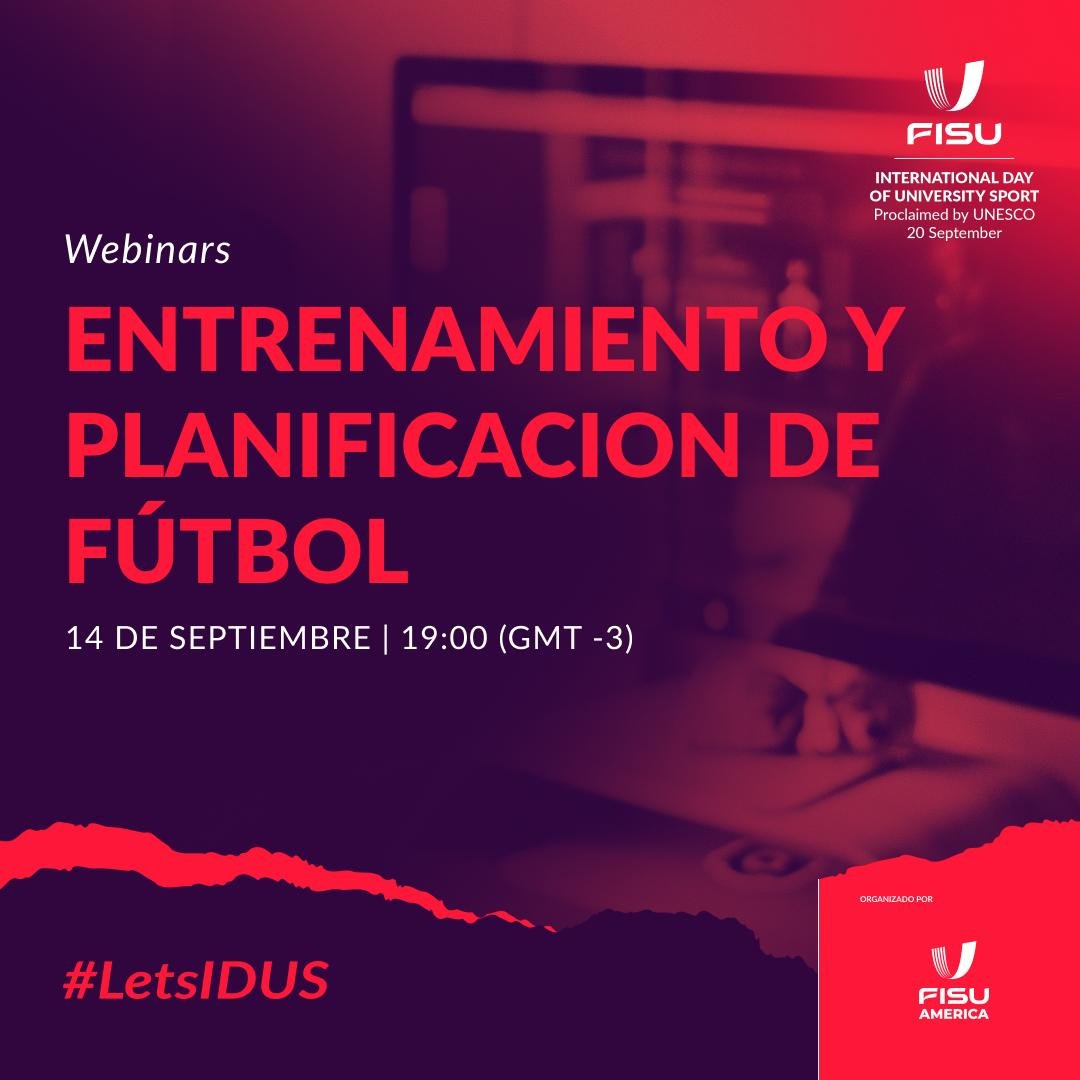 It is almost time to begin the International Day of University Sport in our continent. We will have a month full of activities and celebrations, starting with the webinars.
Speakers from different areas of university sports will give talks with translation in Spanish, English and Portuguese for the entire continent everyday at the same hour: 4pm Honduras; 5pm Mexico, 6pm Chile and 7pm Brazil and Argentina.
The webinars of this first week will be streamed on YouTube and Facebook, where the different languages can be found.
Then we show you the webinars' schedule for this week:
September 14th: Football Training and Planning.
September 15th: University Sports for All. Student Experiences.
September 16th: Marketing and Branding.
September 17th: Gender Approach in University Sport.
September 18th: Healthy Campus on the Continent.
Something important to highlight is that all the people registered in the webinars, will be able to have their certification, following the next steps:
Sign up here: https://www.cbdu.org.br/side/idus-fisu-america-acessar/

Register in the webinar that you are interested in;

Go to the webinar (Facebook or YouTube), during the transmission you will received a link for the voting, vote for your country.

Go back to the web site and complete the satisfaction poll.

Download your certification.
Also, your participation will count for your country in the competition of the MOST ACTIVE FEDERATION OF THE CONTINENT.
#LetsIDUS