Today, 5th of February, the 1st Pan-American Seminar of University Sports started, in Rio de Janeiro, where the NUSF from the whole continent, with members of FISU and representatives of some university institutions, met with the objective of setting standards, exchange points of view and expose about the activities for the university sports in the continent this year.
In his role of FISU's vice-president and CBDU's president, Luciano Cabral, was who pronounced the opening speech, and welcomed the guests to the first seminar of FISU AMERICA.
For his part, the Brazilian Olympic Committee's President, Mr. Paulo Wanderley, was who said that the alliance between the university sports and the Olympic movement is fundamental for the development of a better society and better athletes.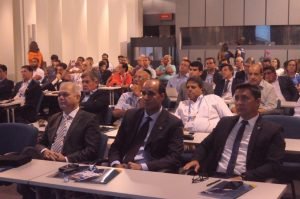 Alim Maluf Neto, FISU AMERICA's president, thanked the presence of the national federations and FISU's Members, who were present in Brazil, for this important event for the university sports in the continent.
FISU Education and Development Director, Lilia Barieva, and FISU Education and NUSF Relations Manager Tarmo Jaakson exposed about the development projects of university sports carried out by FISU, where FISU AMERICA can be part of them.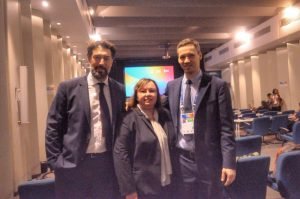 Christian Monzani, FISU's Marketing Director, talked about the new image of FISU with its new logo, brand and slogan.
Photos: Rodrigo Ferran