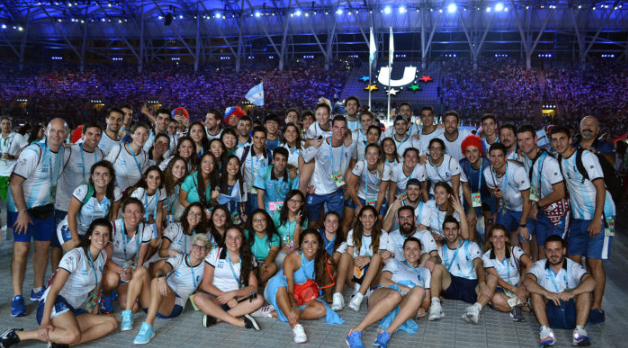 Argentina through FeDUA, will be present for fifth consecutive time; Shenzhen 2011(China) the delegation had 7 representatives; in Kazan 2013 (Russia) participated 31 people; in Gwanju 2015 (South Korea) the number raised to the 120 people; in 2017 the Universiade carried out in Taipei the number was the double with 253.
In this opportunity, in Napoli, between the 2nd and 14th of July the national flag will be represented by:
252 participants
From 88 institutions
19 provinces
In 14 disciplines: Athletics, basketball, fencing, football, rhythmic gymnastic, artistic gymnastic, judo, swimming, rugby 7s, taekwondo, tennis, archery, sport's shot, volleyball.
'I want to say thanks to every athlete student, who trust us to face this experience that will become a memory for the rest of their lives, and also thanks to the coaches, delegates, physiotherapist and staff. It's important to highlight that we are going to participate in all the team sports except for female football. We have the same participation in male and female, and that makes me so proud of our work to reach the gender equality of opportunities' said the FeDUA's president, Emiliano Ojea. He also said: 'The Universiade are the second most important sport event in the world after the Summer Olympic Games and millions of people will follow our delegation through Deportv and the news in social networks will be a great opportunity to show to our society that we have a convinced youth who believes that studying and high performance sports are the best option, and it's possible'.
Source: FeDUA