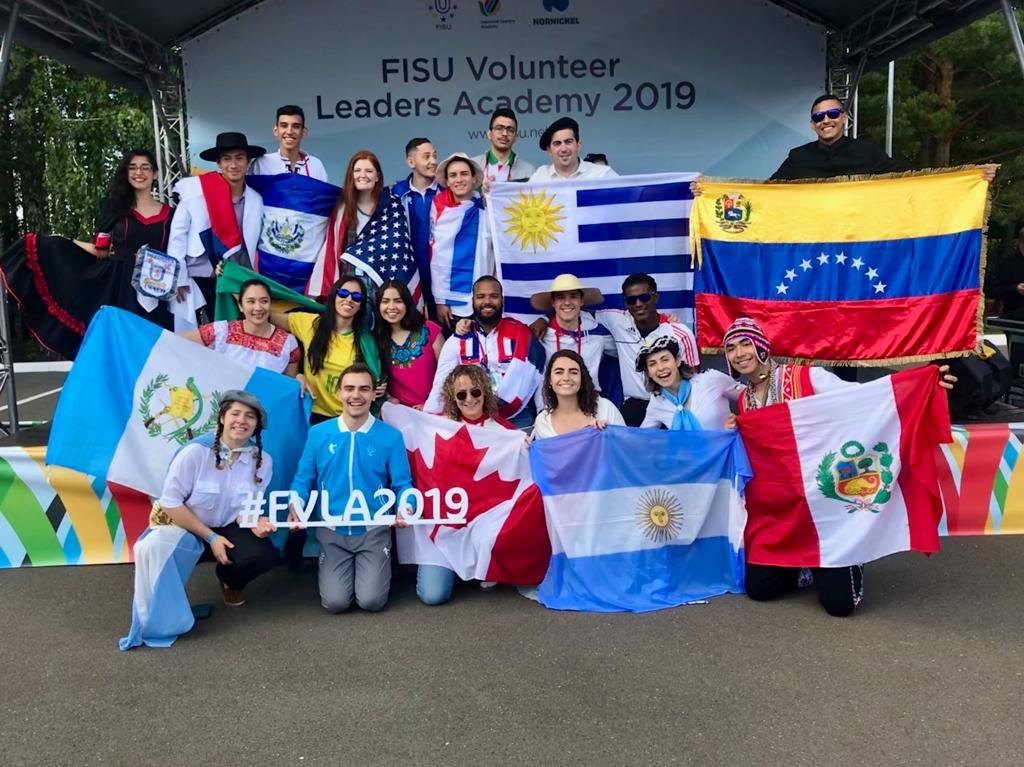 With more than 90 countries and +110 representatives of their federation, a new edition of the FISU Volunteer Leaders Academy is taking place between the 5th and 11th of September in the city of Kazan, Russia.
FISU AMERICA have a great representation and presence with 16 countries in this important event organised by FISU.
During the first journey, after a warm welcome, the participant attended to an explanation talk about What is the FISU Volunteer Leaders Academy.
This was followed by had an introduction to the next Summer Universiade Ekaterimburg 2023.
Then, the Sport Management Consultant, Tatiana Nikulina, lead the Volunteer Programmes, and after that they constituted the work groups for the next days.
The ambassadors also have time for training with different funny activities and relax their minds from work. After the dinner, the participants finished the day with group works with the ambassadors from the 2018's edition in charge.
In this 3rd edition at the academy, emerging sport management leaders receive an intense program that includes lectures, round table discussions and networking opportunities. Academy attendees are also brought "behind-the-house" to many first-class sports facilities used at top level sport events to develop their knowledge and competence around the management of volunteers in sport events.
The aim of the FISU Volunteer Leaders Academy is to create a volunteering community around the world that could share the best global practices in volunteer projects in all kinds of sports events. In order to do that, all the values of university sport: excellence, teamwork, innovation, joy of sport and integrity.