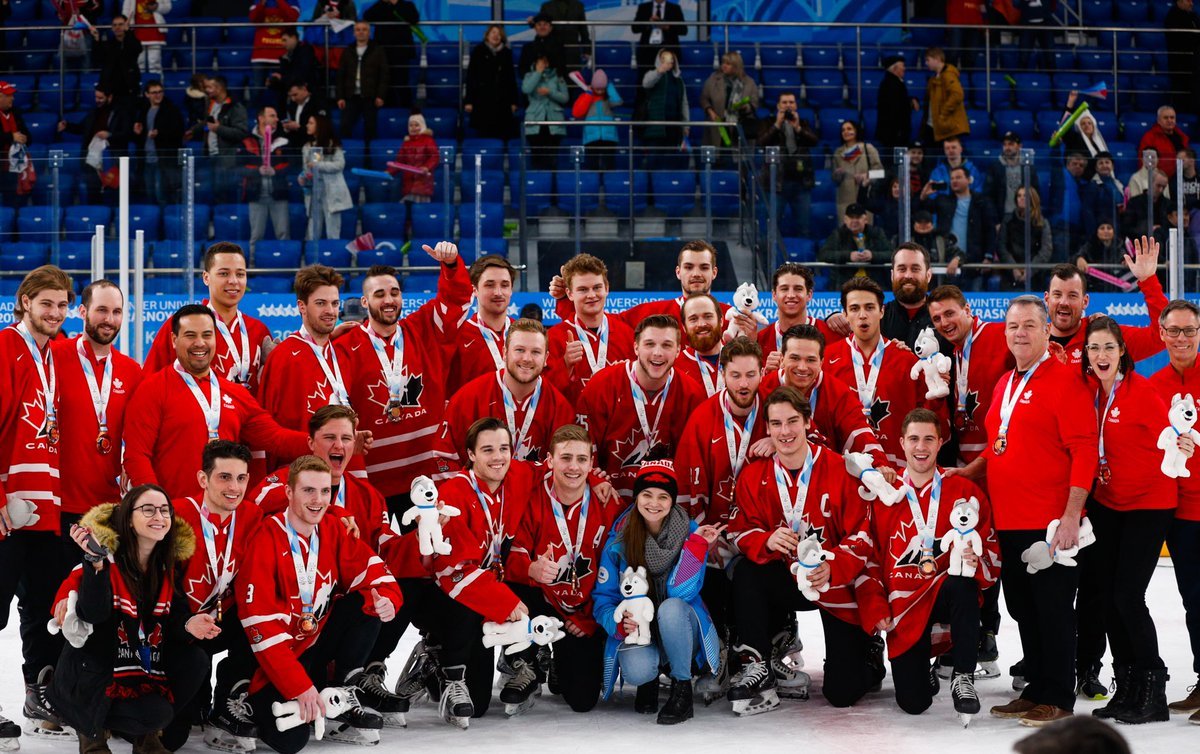 The Winter Universiade Krasnoyarsk 2019 are over, and FISU AMERICA was represented by 5 countries.
Argentina, Brazil and Mexico were present, while the delegations of Canada and United States of America had more than 100 people involved each one. There were great performances of the athletes, where Canada got 1 gold medal, 2 silver medals and 2 bronze medals.
Below you will see all the students-athletes who were present in the 29° Winter Universiade Krasnoyarsk 2019.
ARGENTINA (FeDUA):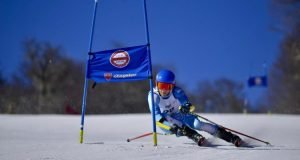 AGUSTINA PARDO: SNOWBOARD CROSS
TOMAS BASIGALUPO: ALPINE SKIING
JUAN FLORIAN CRESPO SNOWBOARD CROSS
BRASIL (CBDU):
ANA CARLA DECOTTIGNIES: FIGURE SKATING
LAERTE RUANH DE OLIVEIRA DE LIMA: FIGURE SKATING
CANADA (CIS):
ALPINE SKIING
MEN
FÉLIX BLANCHARD
ALEXANDRE FORTIN
JEAN CHRISTOPHER ALLARD
WOMEN
ADRIENNE POITRAS
LAURENCE HUOT
MARIE DESROSIERS
SABRINA CORMIIER
MICKAELA O'BRIEN
ABIGAIL THOMAS
COACH
MICHEL HUOT
BIATHLON
COACHES
ALLIE DICKSON-LAHAV WOLACH
MEN
MATTHEW HUDEC
MATHIS ROTH
Women
ANNA MIREJOVSKY
PIAPER VEINOTTE
TAYLA KOERBER
MZIALEE POTTIE
CROSS COUNTRY SKIING
Men
AARON FAHEY
AIDAN KIRKHAM
ALEXANDER MAYCOCK
DAVID WALKER
GAVIN SHIELDS
MATJAZ CIGLER
Women
ALEXANDRA SLOBODIAN
CAMILLE HAMM
EMBER LARGE
FREYA HIK
KATHERINE DENIS
MARIANNE SCHERRER
Coaches
BRYAN DUBEAU-MARY WADDELL-KIRK POTTER-KATJA MATHYS
ICE HOCKEY
Men
DANIEL HANLON-TYLER KING-ALEX YUILL-JOHN PATTERSON-ADAM HENRY-TRISTAN FREI-DAVID THOMSON-DANIEL DEL PAGGIO-NICHOLAS ZAJAC-DAWSON MACAULEY-CARL NEIL-AIDAN WALLACE-STEPHEN ANDERSON HARPER-LIAM MAASKANT-MICHAEL MORGAN-NICHOLAS CHYZOWKI-JACOB CASCAGNETTE-LOÏK LÉVEILLÉ-CHRISTOPHE BOIVIN-MATHIEU LEMAY-SÉBASTIEN AUGER
Coaches
RICHARD LIM-DEVIN HIMPE-MICHAEL SIRANT-TREVOR BLACK-KEVIN HAMLIN-GENEVIEVE MARIE-HELENE.
Women
JODI GENTILE-AILISH FORFAR-KASSIDY NAUBORIS-MORGAN MCCANN-ANNIE BERG-MÉLODIE BOUCHARD-CHRISTINE DEAUDELIN-MAUDE LÉVESQUE-RYAN-JESSICA VANCE-LAUREN STRAATMAN-KAITLIN WILLOUGHBY-KATRYNE VILLENEUVE-ANNABEL FAUBERT-ABBY BEALE-TAYLOR WEBER-TRICIA VAN VAERENBERGH-NATALIE STANWOOD-LEAH BOHLKEN-MARIE-CAMILLE THÉORÊT
COACHES
GREGORY BOWLES-TERRY RHINDRESS-STACEY LEE COLAROSSI-CHELSEA GRILLS-SIDNEY BROWN-CHRISTINA KOWALENKO-CASSANDRA LABRIE
CURLING
MEN
CHRISTOPHER KENNEDY-GLENN VENANCE-KARSTEN STURMAY-TRISTAN STEINKE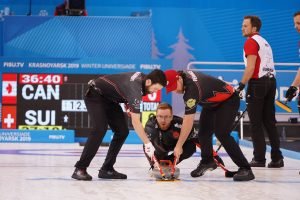 WOMEN
DANIELLE SCHMIEMANN-JESSICA ILES-KRISTEN STREIFEL-PAIGE PAPLEY-SELENA STURMAY
COACHES
GARRY CODERRE-JASON GINTER-ROBERT KREPPS
SNOWBOARD
MEN
RICHARD MOSS
COREY FARBER
AUSTIN WHITE
STUART GUNN
ALEXANDRE CADIEUX
WILL MALISCH
WOMEN
AUDREY MCMANIMAN
FANNY GIRARDIN
BROOKE LACEY
COACHES
ANDREW MANUEL-CASSANDRA SMITH
MEXICO (CONDDE)
PAULA DIECK HÜGLER: FIGURE SKATING
USA (USIUSF):
ICE HOCKEY
STAFF
ROGER DOMINIC GRILLO-ERIC MENSAL BALLARD-NICHOLAS ROBERT FABBRINI-DOUGLAS ALDEN EVANS-ELIZABETH MARIE EVANS-ASHLEY DEAN BEVAN-BRIAN PATRICK MORAN-ALAN JAMES MURDOCH-MARK JOSEPH PANE
MEN
COOPER JAMISON SEEDOTT-JACOB COLE HOUSTON-JACOB PATRICK TOWNSEND-JOSEPH MARTIN KINSELLA III-BRENDAN OSKAR JOHN MURPHY-BENJAMIN JOCHN NEWHOUSE-AUSTIN JAMES WIL-QUIN DAY RYAN-TRACE MICHAEL JABLIN-JACK MATTHEW ROWE-JAKE THOMAS PAPPALARDO-GAGE ALEXANDER MACKIE-ANTHONY BLAISE CUSANELLI III-JARED MICHAEL TURCOTTE-TY CHRISTIAN PELTON BYCE-GIAN ANTHONY EVANGELISTI-DOMENIC MATTHEW MOORE-RYAN TYLER FINNEGAN-SAMUEL JONES RENNAKER-TYLER JOHN OPILKA-ZACHARY THOMAS MITCHELL-KRISTIAN KENNETH OLDHAM
STAFF
SHELLEY RENE LOONEY-BRETT ANDREW BERGER-MARY DUDEVOIR-SCOTT THOMAS HICKS-HAEMI CHOI-KATHERINE A HOLMGREN-ROBERT WILLIAM MALNORY
WOMEN
MADELINE MICHELE WOLSMANN-ALLISON RENAE CARLSON-JAIDEN IONE FORREST-KELSEY ODIELLE JAECKLE-DARBY ALLYSON EDMONDSON-LAUREN ANNE MC DONALD-DANA NICHOLE MC LEOD-SHELBY ANN BRADFORD-BRITANNY ROSE LEVASSEUR-KATIE FRANCES STELLING-VANESSA NICOLE DEMERCHANT-SARA CATHERINE GARGASZ-KATHLEEN ELIZABETH MC NAMARA-KATHLEEN MAGDALENE ASH-CHRISTIANA MARIA VON AULOCK-MAEVE ELIZABETH REILLY-ALICIA KAY  WILLIAMS-FREYA LOUISE HOLFERTY-HANNAH B STONE-JAZMIN ELIZABETH MALINOWSKI-BROOKLYNN PAIGE MOORE-OLIVIA PAIGE ZIEMBA
BANDY
WOMEN
ERICA ANNE LIESKE-SIRI ELIZABETH HANSON-ABIGAIL LAUREN CANTON-EMILY MARIE GOFF-ELIZABETH BEL FAY CARDINAL-ELIZABETH ANN MEWES-KATIE MARIE CALLIGURI-MIKAYLA MARY ROGERS-LUCY CECILIA KIERNAT-AMBER NICOLE GALLES-FINN ALTHEA LARSON
STAFF
KATHRYN ROSE SWOR-SARAH LAURIE SCHNEIDER-PETER FRIESEN-NIELS MAGNUS SKOLD
CROSS COUNTRY SKIING
WOMEN
ALEXIA IONE ABRIC
RYA WINTER BERRIGAN
REBEKAH LYNN BRYANT
ANNA ELISE JOHNSON
EMMA JOYCE MALMQUIST
ISABEL SOPHIE SHARP
ANA MYCHAEL WITKOWSKI
KEVIN PATRICK GEISEN
DEREK PHILIP HILL
MITCHELL ROBERT HOLLMAN
ANDREW PATRICK JAMES
NATHAN PAUL MADDOX
ANDREW GILLIES SIEGEL
MASON REX VINCENT
TREVOR PHILIP WILLOUGHBY
CURLING
MEN
ANDREW STOPERA-LUC VIOLETTE-ALEX FENSON-GRAEM FENSON
FREESTYLE SKIING
MEN
THOMAS JAMES HAYWARD VI-HASLEY JAMES LUCAS
SNOWBOARD
MEN
JOSEPH DIEGO FUERTES BINDER-ZACHARY MOSHE LULAVY-CONRAD REX SACHER-WILLIAM MYLES WEBSTE SILVERMAN
SHORT TRACK
MEN
MICHAEL DUAIN KOENIG-ROEN HOLLIS RIEHL